If You Have Enthusiasm, A Positive Attitude And A Few Basic Administrative Skills, I Have A $11-15/hr, Fun And Fulfilling Admin Position Just For You!
Dear Prospective Employee,
First of all, thanks for taking the time to visit this site. It's my hope you have precisely what we need in an admin so I can take this page down immediately, and put you to work in the fun and rewarding position we have available.
You should have arrived here because you saw our employment ad in the local paper or somewhere online.
So, let me tell you about me, my company and the job.
My name is Hristo Hristov and I run a personal fitness training company called Higher Level Fitness located in Saint Charles IL..
My business is dedicated to helping women and men achieve their health and fitness goals through all-inclusive, high end nutrition and fitness programs. We are on a mission to change the definition of health and fitness
And business is booming! We continuously grow our business every year and are able to help more and more people.
We are also very entrenched in our community and love to give back. We have been named by the Kane County Chronicle Readers Choice Award as the best Fitness Gym and best Personal Trainer of the year of 2014. We have been chosen to write in numerous newspapers and magazines in the area to educate residents about health and fitness.
We have 2 locations and the closest intersection to one of them is Randall Rd and Dean Street.
If you are hired for this job, you may need to come to the studio for either morning of afternoon shifts and sometimes you may work from home. The times are somewhat flexible but we need a 20-35hr work week minimum from our admins.
Tasks You Will Be Expected To Perform.
Answering and returning phone calls from customers and prospects. We get our fair share of phone calls from customers and prospects, and you are the front line for customer service and customer support. When you're not here to answer the phone, many of the calls will go to voicemail. You'll be responsible for returning those calls the next day.

Responding to customer service phone calls and emails. We get phone calls and emails every day. You will need to respond to each of these with basic information I'll provide you. You need to be comfortable talking on the phone, using email and being a good typist.

Filing and Processing. Basic stuff to keep up with the paper flow.

Customer Account Review and Creation – you will be responsible for creating new client accounts and for updating and reviewing current client accounts. This is mainly data entry but precision is critical.

Cash Management – you will be responsible for managing the cash register and preparing cash deposits.
These are the skills you must already have in order to qualify for this position:
Microsoft Word. You must be very comfortable using Word.

Internet. Our entire admin system is online. You must be internet-literate.

Microsoft Excel: You must have basic Excel skills. We don't do anything advanced with this software, just some simple spreadsheets, but you must be comfortable doing what we need you to do.

Good phone personality/etiquette: You will be talking with our customers, who are VERY important to us, and prospective customers, who are also important. You must be comfortable conversing on the phone, in person, and through email. You must know how to conduct yourself professionally, take clear messages and deliver clear instructions to the prospect or client. We'll teach you everything you need to say and do, but we can't teach you manners and professionalism.

Email: A great deal of your work will be via email. We use a web-based program that's easy to learn (you'll understand it within 30 minutes). You need to be very comfortable and proficient with email.

Thoughtfulness and organization: We need you to be able to think for yourself and be organized. We are very serious about this one. We do not want a robot, we want someone who learns and grows with the company.
If you have these additional skills, your resume will go right to the top of the stack (but if you don't have these skills, you should still apply because these are not mandatory).
Basic Fitness and Health Knowledge.

CRM software: Being able to implement and update our marketing campaigns using are CRM systems. Having a basic understanding about Infusionsoft as our CRM (Customer Relations Management), is a HUGE bonus in the application process but not required.

Fitness Background: Applicants who have a daily practice of wellness in their lives. I am looking for someone who can relate to the clients struggles and downfalls. This is a HUGE advantage in delivering our service

Have sales experience.
I am looking to hire the right person and to hire relatively quickly. So if this job sounds good to you, then complete the application below and we will be contacting you by phone.
P.S. This is not the type of job where just showing up is enough. Performance is everything to us. If you perform, you will be rewarded. We want nothing more than to find a person who takes real interest in doing good work and taking care of our clients. If that's you, I promise that this is a great paying, rewarding and fulfilling opportunity. And this is only the starting point. I recognize and reward performance. We need and love hard working staff and we treat them the way they should be treated.
With all that said, as I mentioned in the headline on this page, enthusiasm and a positive attitude go a long way in my book. I'm a very positive, upbeat business owner and appreciate those qualities in others. As long as you have the basic skills I mentioned, and a great attitude, you're definitely a candidate! So submit your information today!
Before You Apply
Know our core values and you'll know us. If you live with these, then chances are good we'll live with you too.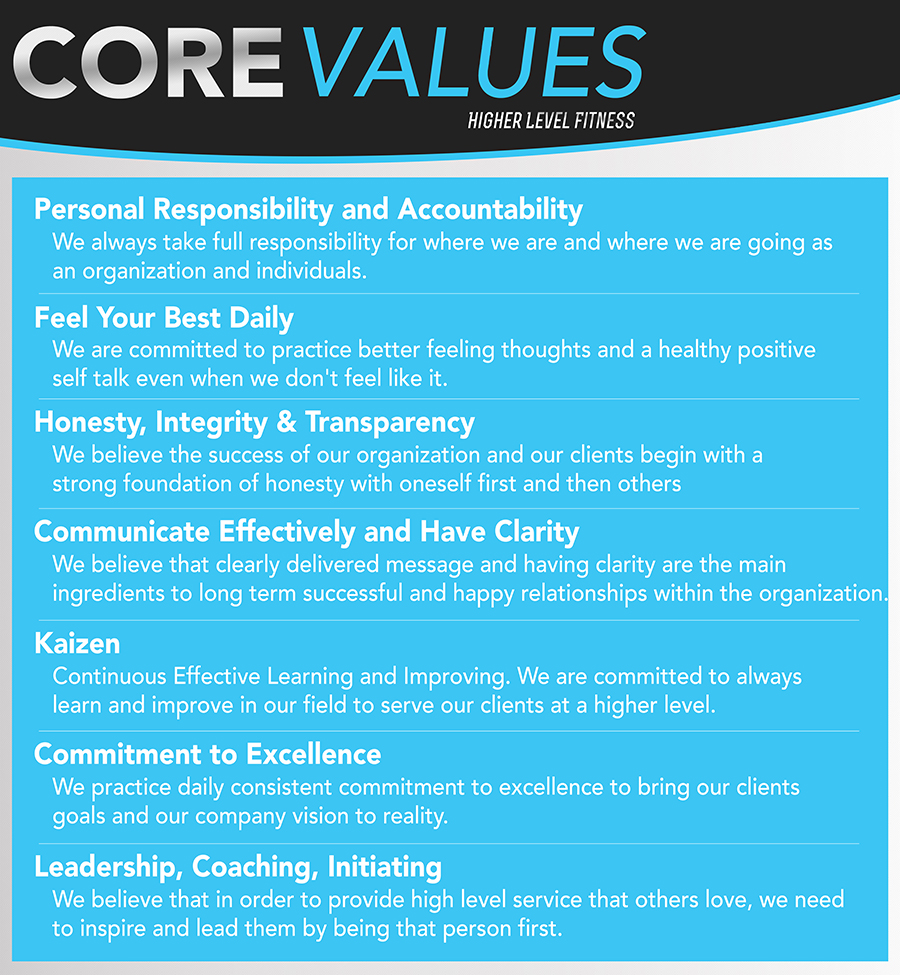 Complete Your Information Below to Apply Now!