Dear Prospective Member Service Representative,
First of all, thanks for taking the time to visit this page. It's our hope that you have precisely what we need so we can stop looking immediately and put you to work in the fun and rewarding member service position.
We're looking for an extremely enthusiastic, motivated and personable team member to deliver the highest quality customer service to our growing clientele.
Member Service Representatives are the face of our business and each team member plays a really important role in client retention and business success. We're looking for someone who wants to grow with our business and enjoys working in a family atmosphere. With your help we plan to expand the programs and services Higher Level Fitness offers.
Oh yeah, we're also very fair, respectful and appreciative. We like having fun by providing highly valuable fitness services and products. You will be compensated well, treated great and we will certainly look for ways to pay you more for your efforts if they warrant it. We want someone who enjoys working with people and making a difference in the lives of others… because that's what we do at Higher Level Fitness.
We also have a very unique approach to bringing on new team members. We require you go through our integration process which lasts 4-12 weeks.
If you're hired for a position, you'll begin working part-time and we require a flexible schedule.
If you're a good fit for our company, you will be paid as an employee and on probation until your first review (90 days), and have the opportunity to grow your career in hours, responsibilities – plus incentives.
Our club offers a casual, fun environment, and the opportunity to learn the inner-workings of a successful personal training business.
Enter your contact information in the form to get more information on the job description and requirements.
Before You Apply
Know our core values and you'll know us. If you live with these, then chances are good we'll live with you too.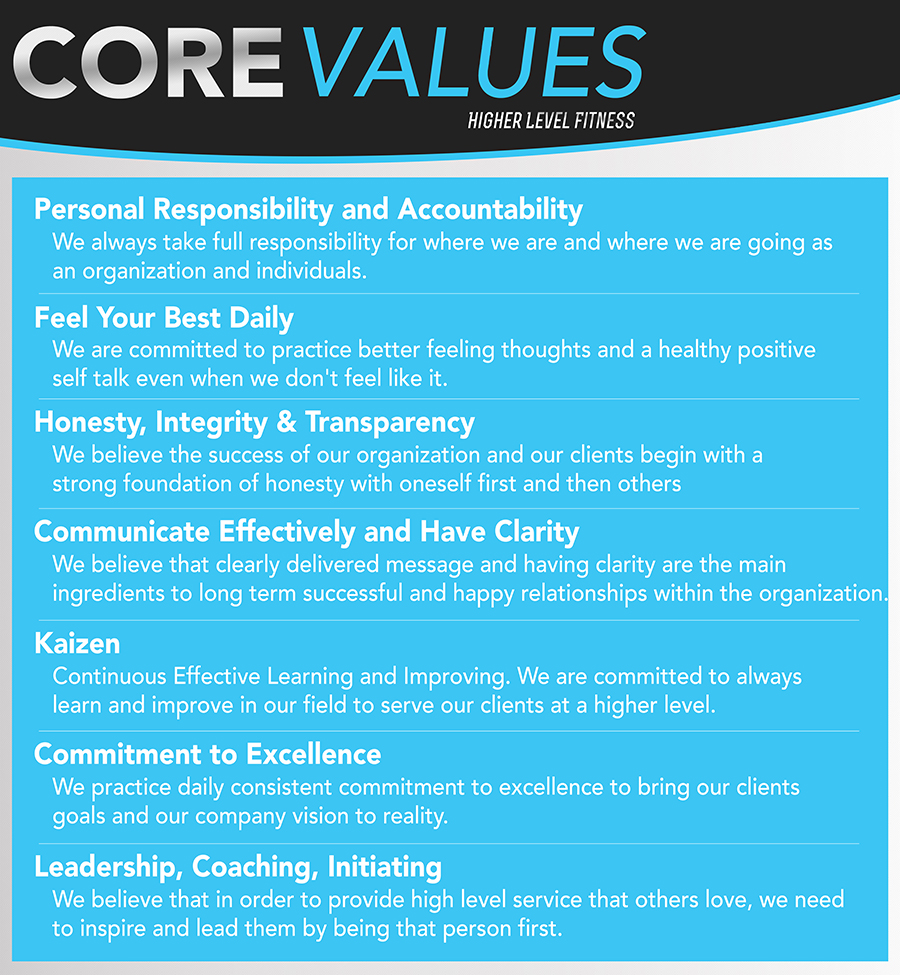 Complete Your Information Below to Apply Now!