Let's Unleash Your Wellness With WOW Fitness Boot Camp
Women On a Mission for Wellness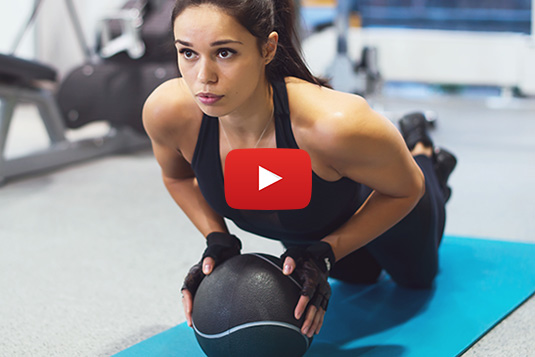 Do you want to say WOW when you look in the mirror, try on your clothes, or get that compliment from your husband, family and friends?
Do you want to say WOW when you feel the energy of a fit and fabulous body, a sharp quick mind and a spirit that elevates life to a higher level?
Now, the Saint Charles / Fox Valley's Most Accomplished And Respected Fitness Expert and Personal Trainer Hristo Hristov, Invites You To Join The Boot Camp and Personal Training Revolution And Experience Your Own Amazing Body Transformation With the WOW Fitness Boot Camp and Personal Training
Hristo Hristov – Fitness Expert and Personal Trainer
Owner and Founder Higher Level Fitness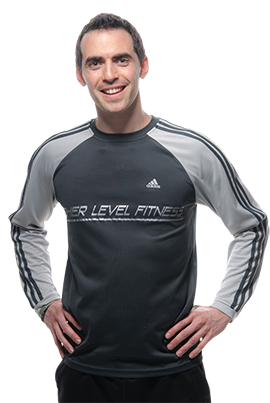 Women's Only Boot Camps are sweeping across the country, replacing old, tired, hard, long and boring exercise with new, energetic, simple, quick and fun Boot Camp and Personal Training workouts that get amazing results, regardless of your age or fitness history.
Even more exciting, these Boot Camps are about so much more than a body transformation. Because, you see, simply jumping around and pumping a couple times a week can be really great, but here at Higher Level Fitness we always want more! And you should too. So, not only will you be getting more fit than you've ever been in your life, you'll be embarking on a journey to life-changing wellness.
Now you can be a part of the hottest trend in dress-size-reducing fitness results and begin transforming your body fast with Higher Level Fitness's Boot Camp and Personal Training. And you can even But do so quickly,
space is limited and this Boot Camp will fill up fast.
And you can try us out with complete confidence that you are in expert hands, receiving expert guidance, coaching and support from the Fox Valley's most accomplished and respected fitness and body transformation specialist and personal trainer. In the past few years, I have helped well over 1157 Fox Valley residents get into the best shape of their lives. You can see what they have to
say
What You Can Expect From Wow Fitness Boot Camp
1. Six Weeks to a New You: That's all it takes – just six short weeks. And you will never be the same again. Your body will change, fat and inches will melt away, dress sizes will shrink, the feminine, firm and fit you will emerge. That's for certain.
But what's even more astonishing is how your "seize the day" attitude and zest for life will grow. You will unleash your
physical and emotional wellness in four weeks of Boot Camp. Read on to see how…
2. 6 Weeks of FUN! Let's face it…if it's not fun…you don't want to do it. Nobody does. That's the #1 reason people struggle with their fitness and weight loss…they're not having fun doing it! Not anymore. The WOW Fitness Boot Camp and Personal Training is TONS OF FUN. You'll get a body-trimming workout, lose weight and inches, feel great about yourself, accomplish more, increase your energy and improve your life in so many ways…and you'll have FUN doing it. Which is why you'll keep coming back for more, and keep getting more and even better results with each passing week. You can choose to come to Boot Camp as many times as you'd like. The more you come, the faster the results come.
3. You'll learn secrets to fitness, weight loss, mental awakening and personal training that you just cannot get anywhere else.I can't stress it enough – this is so much more than a "workout class." You'll learn how to unleash the entire foundation for your wellness. My clients are thrilled when they see they're not just revving up their fat loss, but they're getting closer to true wellness than they ever thought possible. Many people reverse medical conditions and can throw away their prescription meds! What's that worth to you? It's definitely worth checking out, that's for sure.
How do we do it? We train using our proprietary with our personal trainers, But more about that later…
4. Feel Great About Your Accomplishment: If you've struggled with weight loss and fitness in the past, then you know how frustrating it can be when you don't see results. Instead of empowering you, it can undermine your confidence and give you a sense of hopelessness. You won't feel that way ever again because everyone succeeds at accomplishing their body transformation goals when you're in this kind of upbeat, fun and supportive environment. If there's a "silver bullet" when it comes to weight loss and fitness…this is it. You can start now with 100% confidence you'll come out a winner…in just 6 short weeks.

5. Meet Other Women Like You: One of the really nice benefits of the WOW Fitness Boot Camp and Personal Training is that you're surrounded by like-minded, kind and supportive women just like you. Everyone has the same goal, and everyone works together to help each other, inspire and motivate each other. In an environment like this… you cannot fail.
6. Master Your Metabolism, Regardless of Your Age: Two discouraging and deceptive myths perpetuated by the uninformed are that your metabolism is genetically pre-determined and out of your control. That simply is not true. We've helped hundreds of women just like you, from 17 to 75 years old, master their metabolism and fire-up their fat-burning furnace by strengthening their muscles through movement. With each passing week you'll see your body shrink before your eyes as your metabolism increases so you're burning fat at ever-increasing speed and efficiency. Now, when you indulge in a little cheesecake or ice cream, it doesn't go straight to your thighs!
7. Friendly, Expert Guidance In a Supportive, Structured, Motivational and Accountable Program: I am a NASM and ACE Certified Personal Trainer and completing bachelor degree in Science Of Fitness And Wellness Sport Management with many years experience and a long track record of success. I am respectful and supportive, but I also know how to motivate and lead, helping bring out the best in you and get you into the best shape of your life. The WOW Fitness Boot Camp and Personal Training is a structured, proven program providing the accountability, inspiration and expert guidance you need to transform your body and your life.
8. Get Your Private and Public Victory: Wayne Dyer, one of the true Giants of personal development (and a personal hero of mine) said "If you CHANGE the way you look at things, the THINGS you look at change.." This one of the guiding principles I live by and sort of the "theme" of our boot camp. Without getting too heavily philosophical on you, I'll just say this: it is our unique ability of "self-awareness" that allows us to break old, bad habits and create new, good ones. And there's nothing more potent in the human arsenal than this ability. You change your life, be and do whatever you want. You have that power. All you need is the right guidance, support and environment. And with each step towards your new goal, you experience a private victory that makes you progressively stronger and more determined than ever. I've seen this transformation occur so often in women I work with, but it still never ceases to amaze me. Few things, if anything, are as empowering as taking charge of your health and fitness and watching your body transform before your eyes…and the eyes of everyone else in your life. New found confidence to explore all the possibilities in your life emerges. Obstacles dissolve away. You no longer shrink from challenges, you embrace them, meet them head on, and overcome them. And everyone notices. You take proactive control over your life and are no longer the victim of circumstance. Your life becomes a series of "wins". I can't wait for you to experience this at the WOW Fitness Boot Camp and Personal Training.
9. NO DIETING! Wooohoo! The dieting ends now. You see, we don't just show you how to exercise for body transformation, we also coach you on nutrition. And one of the BIG lessons you'll learn is how restrictive diets damage your metabolism. You'll be eating more frequently, not less. And you'll be eating many of your favorite foods.
10. Get Twice As Much Done…And Feel Great Doing It: If you're a professional person, a mother, or both – if you work inside or outside the home – you know how demanding the responsibilities are. Most women (and men) are in a constant state of being overwhelmed by all the activities and obligations in their lives. And at the end of the day…you're pooped. Here's the secret to increasing productivity, diminishing stress and having twice as much energy: a fun, fast, efficient, heart pounding, blood-pumping workout in the morning. Stephen Covey talks about "getting your personal victory first thing every day." And I couldn't agree more.
Do you want the energy to meet all the demands on your life and time?

Do you want to zip through your day, blasting past your co-workers or even outrunning your kids?

Do you want to perform at optimum capacity, running your internal engine hard and fast all day long, effortlessly accomplishing twice as much without the stress – and with a permanent, real, enthusiastic and contagious smile on your face?

Do you want to feel like a million bucks from sun-up to sun-down and well into the evening, then sleep like a baby, waking up totally recharged, rejuvenated and ready to go? If so, the WOW Fitness Boot Camp and Personal Training is for you!
11. Quality, Convenient and Fast: You zip in and zip out. We start early so you get your personal victory first thing in the morning, preparing you to face your day with energy and excitement. Please see our for locations and times.
12. GUARANTEED RESULTS: After your first free workout, if you decide to keep going, as everyone does, then here's our rock-solid guarantee of results to you:
In just 6 short weeks of following our program…
You will burn more fat and inches off your thighs, hips, waist, and arms than ever before…reducing body fat by 3%-5%and decreasing midsection by at least 1-3 inches is typical…
You will drop at least 1-2 dress sizes and lose at least 5-12 pounds…
You will double your energy…improve your posture…sleep MUCH better…
You will make new, supportive friends…
You will increase your endurance and strength substantially…at least 25%…and increase your confidence 100%
You will have FUN…
You will look and feel fantastic…
Your inner spirit will be awakened, allowing you to realize your true, full potential
And you will have the "fitness habit" for life…or your money back. There's no fine print or "weasel clause" here. We stand behind WOW Fitness Boot Camp and Personal Training 100%. You get the results you want…or you don't pay. It's just that simple.
13. More Fun: I know this has been kind of a long "list" of stuff you can expect from the WOW Fitness Boot Camp and Personal Training. And I appreciate you reading it all. And just the fact that you've read this far is a clear indication you are precisely the kind of a woman who can benefit the most from Boot Camp, and who will get the best results…because you take your health and fitness seriously. And we are very serious about results…but I want to tell you again that we get serious results…by having serious fun. Fun is the key. Fun is the secret. Because you have to have fun…or you won't keep it up. Come join us and have fun while you burn the fat, melt away the inches, drop the dress sizes and take control – complete control – over your body, your health, your fitness and your life!

---
If Not Boot Camp…Then What?
If you're not sure about Boot Camp…well, you have other choices. Let's take a look at them
Hire a one-on-one personal trainer: As an experienced personal trainer, I can tell you first hand that personal training (with the right personal trainer) absolutely works. If you would prefer one-on-one, in-home help, just call me at 815-757-4876. If I'm in the middle of a training session please leave a message. I will respond promptly.
But keep in mind that it's five times the cost of boot camp, and you don't get the same kind of support. It's easier
to "cheat" because you're not accountable to the group of female friends you make at boot camp, so it requires greater will power and commitment.
Join a gym: Not an option I recommend. According to recent statistics, over 65% of gym members rarely attend (once or twice a month). If you don't go, you can't get the benefit. But even if you do go, do you know what to do when you're there in order to burn the most calories and get the best results in the shortest period of time?
Try a "diet": This, my friend, is the kiss of death. Please don't do this to yourself. Restrictive dieting does NOT work long-term. Sure, you can lose some weight in the short term by strictly limiting your caloric intake, but it's harmful to your body…causing your body to go into "protection mode" because it fears starvation…and storing more body fat. Do you know the term "skinny fat?" That's what happens to women on diets. It's very unattractive.
Do it on your own: Some people, the rare few, can be successful with a self-monitored fitness and weight loss program. If you have a will of steel and intense self-discipline, you can probably make this work for you. Results will probably come less quickly simply because of the learning curve. And you will need to buy some equipment, block time and commit – really commit – to following through without any outside support or accountability.
Do nothing: Maintain the status quo. If you keep doing what you've always done, you'll keep getting what you've always got. If you were satisfied with what you've got, chances are you wouldn't be reading this letter right now. Choosing to do nothing at all is the worst choice of all. I hope you won't take this path.

Questions And Answers About Boot Camp
As you can imagine, with all these benefits, Boot Camp is very popular and in demand. We expect to sell out each camp within days after announcing it to our list of local women who have expressed an interest in health and fitness solutions.
The only way to guarantee yourself a spot is to , for the Orientation Class
After you register, we will get in touch with you to provide any additional information
you need to know, and to answer any questions you may have. Or you can feel free to call directly with your
questions at 815-757-4876.
Just please keep in mind that we cannot reserve your spot until you register by calling or to complete our free, secure, online form.
Isn't It Time To Take Care of YOU?
Most women I know, because of their nurturing ways, are always putting everyone else's needs ahead of their own. Isn't it time to take care of you? Isn't it time to take care of your needs? And that's not selfish at all, because the better you take care of you…the better you are at facing the challenges, overcoming the obstacles and winning at life…in every way.
Six weeks to fitness, wellness and a New You. That's our promise. And we'll keep it. All you have to do is and then show up!
I look forward to meeting you and helping you get as fit as you want to be!
To your health and fitness,

Hristo Hristov, BA, NASM, ACE Fitness Expert/Wellness and Personal Trainer
Owner and Founder, Higher Level Fitness
Check out my blog: or call me (815) 757-4876
P.S. Women's boot camps are exploding across America for one BIG reason: Women get fantastic body changing results faster than any other method…and have FUN doing it! If results and fun are what you want, and if support and accountability are what you need, then the choice is obvious. Register right now for your spot in the Orientation Class at the WOW Fitness Boot Camp and Personal Training!

JOIN OUR FITNESS BOOT CAMP